Being a fan of music gave me a purpose to practice my photography.

Alicia Olatuja
Gorgeous, and the most impressive stage presences you'll ever experience.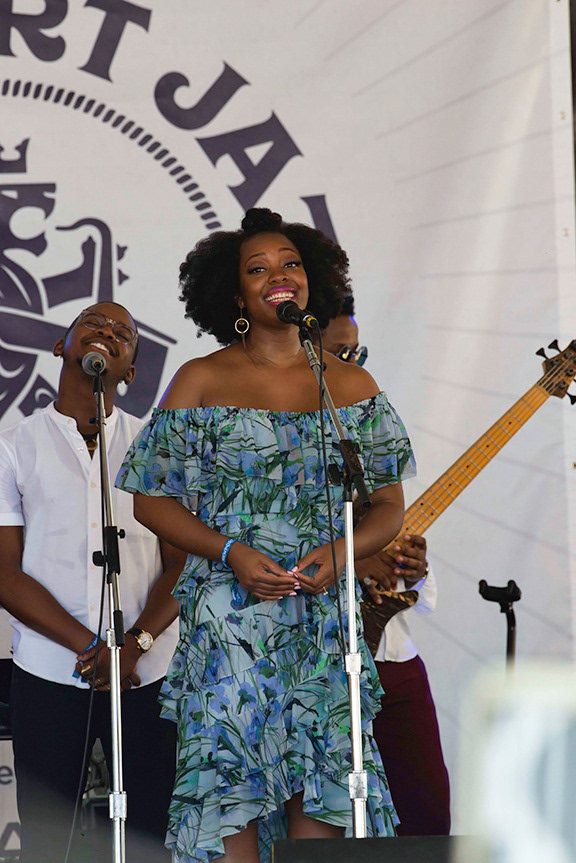 Bianca is a Berklee College of Music International Student 
Cecile McLorin Salvant maybe the most popular performer in Jazz today. her voice is true as a bell. Her style makes her a favorite of photographers
James Carter was, in my opinion, the best act in Newport 2018 The man is a bad ass, straight ahead, jazz player His trio was fantastic, and I can't wait to see him again
Jazzmeia "Jazz" Horn is one of the brightest young stars in Jazz vocals today. Her voice is as beautiful as she is and her style is refreshing
Michel Camilo
2nd Time I've seen Michel at Newport. The first time he performed with Hiromi Uehara (an idol of mine) it was explosive! This year his was a solo performance, and the only time I seen an audience demand an encore!